Location: Kaiser Permanente, 969 Broadway – Oakland CA *TEMPORARY*
After the injustice of George Floyd's death at the hands of police, the US wasn't willing to take it anymore. As we rose up to march and protest, it became incredibly important to make something in my hometown that showed solidarity with a movement that I believe in immensely. Artists were invited (and some of us not) to make this work. And a true movement grew and grew.
This mural is featured in the book PAINTING THE STREETS: OAKLAND UPRISING IN THE TIME OF REBELLION: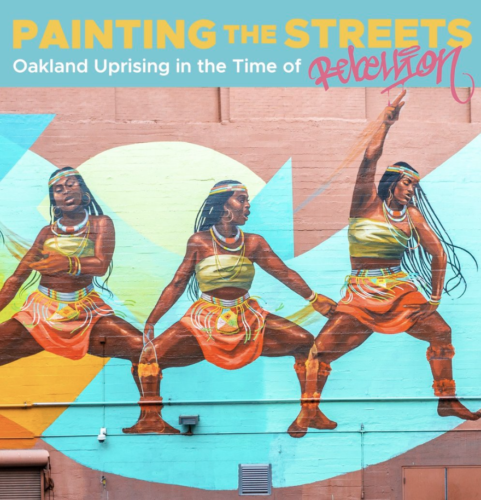 Painting the Streets: Oakland Uprising in the Time of Rebellion features a selection of Oakland murals that emerged in tandem with the inter/national protests against the police brutality/murder of Black people and systemic-institutional racism in the US. The book also includes an introduction, interview, poetry, and essays by writers in solidarity with the Black liberation struggle.
*$1 from every book sale goes into the Nomadic Press Black Writers Fund. and all net proceeds from the sales of this book will go into the Nomadic Press Painting the Streets Fund, which will disburse monies to visual arts programs in Oakland's flatlands schools (fund overseen by 5 project members).