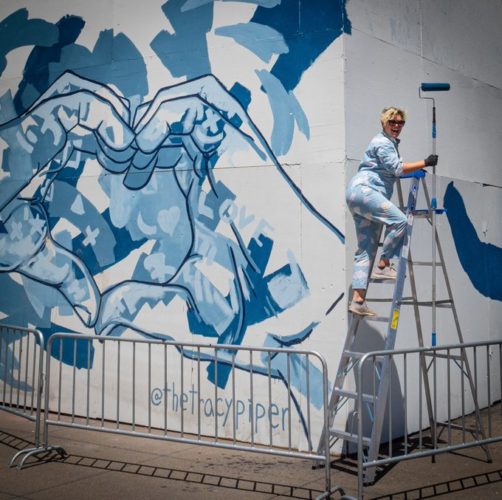 Location: Ferry Building, 1 Ferry Building, San Francisco, CA *Temporary but still up*
The Ferry Building Marketplace is located along the Embarcadero at the foot of Market Street. It is the center of a transit hub that connects all of San Francisco's neighborhoods and the surrounding bay communities. The marketplace is accessible by MUNI, BART and Ferry Boat. The historic trolley cars (Line F Market) stop directly in front of the Ferry Building.
I was hired to beautify a hidden scaffolding on this historic landmark as they work on updating the facade. Although a temporary mural this painting should be up until at least the end of 2023! This was the second side of the same structure. After the success of the first side they invited me back to wrap the whole thing.